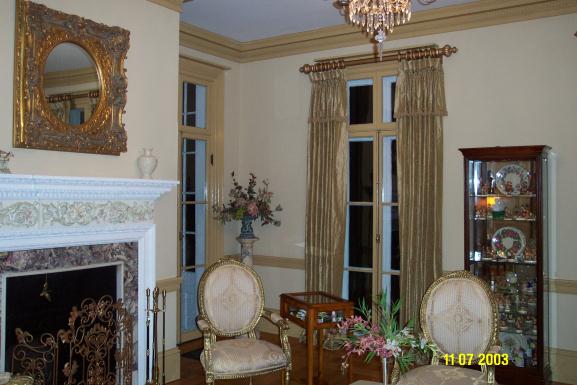 * WE OFFER TRUE CUSTOM DRAPERIES!

               * ALL HEMS ARE DOUBLE TURNED!

                          * DELUXE FULLNESS! WE NEVER SKIMP !

* Best prices on all custom draperies!

* No window to large.

* We offer a full variety of drapery backings from 100% room darkening to thermal insulation. Even double layer lining with flannel!

* We make all types of draperies:

    *Pinch pleated

      *Rod pocket

       *Goblet pleat

         *Tab top

           *Grommet top

             * Attached valance top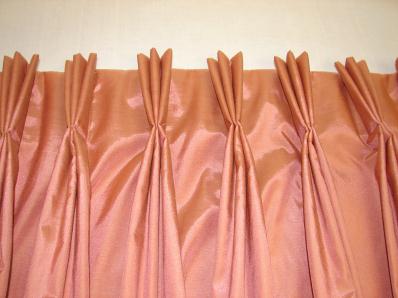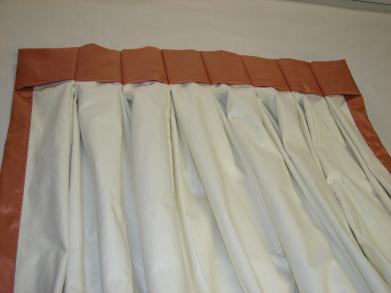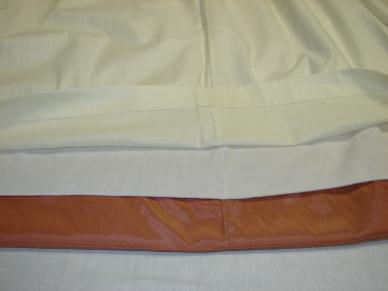 100% insulated cotton lining backing

Double 4" turned bottom hem

    Each panel  with ultra full pleats has a maximum coverage of 24" based on 54" wide material.

No one makes a better quality drapery for less!!!

* You may purchase your fabrics from us or supply your own! Either way we will be glad to sit down with you and discuss window treatment and bedding designs, drapery hardware, fabric selection, and answer all of your decorating questions.

* We also offer a free in home consultation and measuring service within a 25 mile radius.

* Not sure about installation? We offer reasonable installation charges!

* What if your not local? That's ok! We will still walk you through the whole process and offer advice on how to measure and install. Ship your fabrics to us! We will ship finished product back via UPS ground.

* How much does it cost to get a quote? Nothing! We will quote you on how much fabric you will need and the labor to have your products made!

* We never charge full retail on any fabrics or trims we sell!  Why? Because of high volume of sales and we make more money on manufacturing the products!